Complete Satisfaction Guarantee
By continuously investing in technology, state of the art equipment and implementing new procedures, Print Solutions can ensure that you will receive a superior quality product and outstanding service.
Print Solutions has a complete satisfaction guarantee. We strive to exceed your expectations in every area of our business. Benchmarks are in place, from design and implementation to project completion to ensure that our quality goes a step further than others in our industry. Our goal is to be a long term strategic partner that you can be proud to do business with. We continue to enjoy business relationships today that began in 1994, and that is a true indicator of our commitment to quality and service.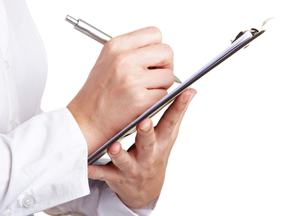 Performance Standard Measures
Internal Audits
Customer Feedback Reviews
Continuous Improvement Teams
Process Improvement Teams
Correct/Preventative Processes
Order Flow Quality Checklist
Report and Tracking of Quality Metrics
Risk Management
Print Solutions' well developed Risk Management Plan was crafted to effectively minimize the risk factors involved in keeping your company's inventory at optimal levels.
Active equipment redundancy is observed in our facility to reduce the impact of equipment malfunction on your supply chain. A complete recovery plan is in place from prepress to delivery. Intellectual assets are protected in multiple layers with state of the art back up and recovery systems. Human capital resources are protected and each member of our team is cross trained and ready to respond appropriately to ensure that any event in our organization is seamless and invisible to yours.
"Maintaining our stock levels and turning projects around quickly is essential to our success.
Thank you Print Solutions for having plans in place so that we are never without
what we need – when we need it! You always make it happen!"