Free up space in your facility!
In addition to local production and warehousing facilities, Print Solutions has national and international facilities ready to serve as a point of distribution for all your deployment needs. Long term LTL & Full Truck Load vendor relations ensure your products are handled with care and reach your domestic location as needed. A network of international freight forwarders and custom clearance agents are available for nondomestic shipments.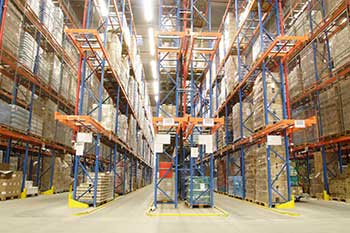 Warehousing features include:
Same day pull and ship
Pick and Pack
Fully Insured
Drop Ship Program
Multiple Carriers
Full Inventory Reporting
All product inventory is secured in a climate controlled facility
and accurate product inventories are guaranteed.